After a tiring week or a month of work, everyone deserves a break. Some people like to relax at home, and some wish to go on holiday. It can include going to a fancy place and spending some comfortable nights also or camping on getting some adventure. People mostly like to opt for the latter option as it is cheaper than paying bills at expensive hotels. It helps people to rejuvenate and relax in the lap of nature. Camping became popular among the affluent section of the society in the 20th century. It is an outdoor activity where you stay away from your home in a tent or a recreational vehicle. It is crucial to carry essentials, and how to do basic things like how to start the fire, how to collect food if you have a shortage etc.
Publicly owned natural spaces are also getting popular for camping. Few of them include national and state parks or wilderness areas. Camping can also include different activities such as hiking, canoeing, climbing, and fishing. People usually like to go to natural spots for more enjoyment and some peace rather than loud spaces.
"The outside is the only place we can truly be inside the world."

Daniel J. Rice
Different types of camping
Based on transportation – It includes canoe camping, car packing, and backpacking.
Based on lifecycle – It includes Glamping (usage of expensive items and basic amenities of a home or a hotel in the camp). Workamping (under this, campers can give labor in exchange for campsite fees and some payment). Migrant (refers to housing camps for some time).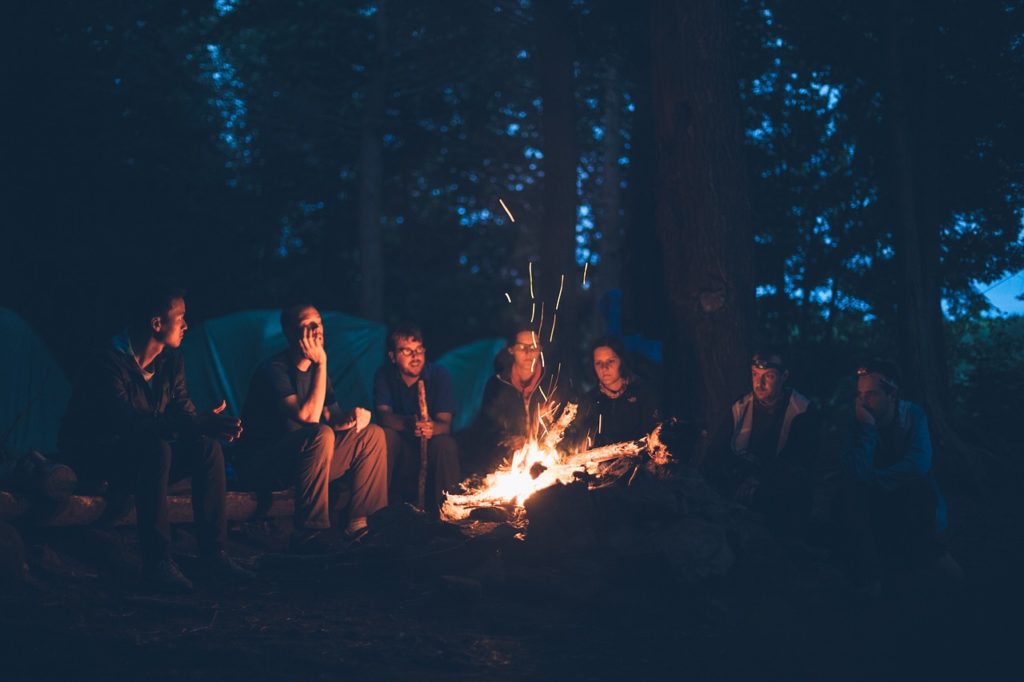 Essentials for camping & making the fire
Before heading out, you also need to make yourself sure that you carry all the essentials and be safe there. Sleeping bag, tent, dry food and water filter, firestarter, first aid kit, pocket knife, navigation tool and, also rainjacket are some of the items. You need items on how to start a fire.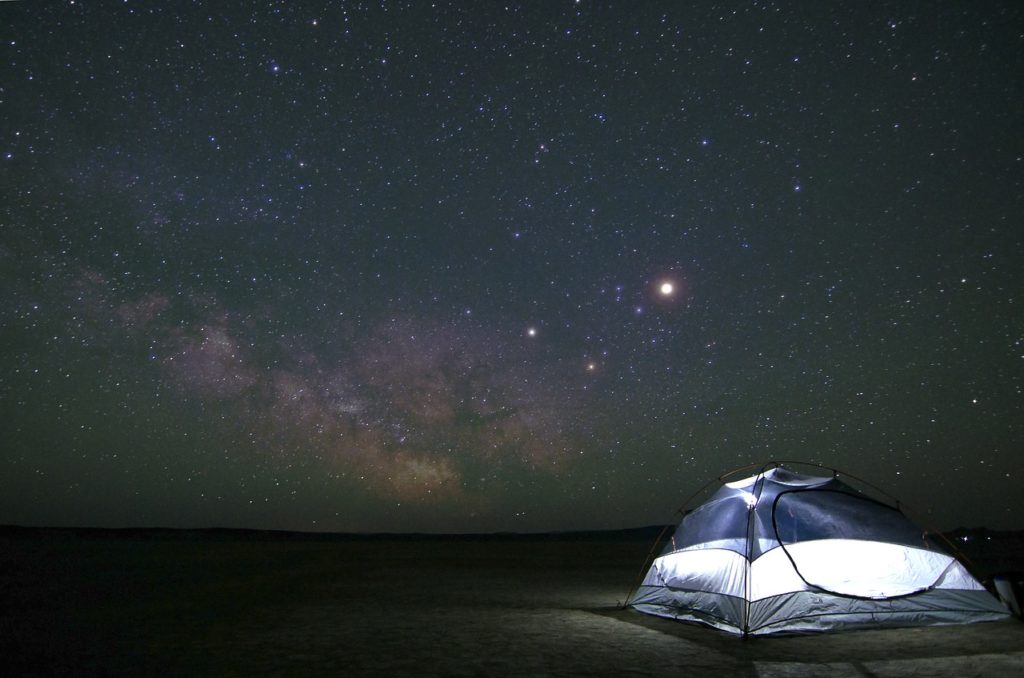 How to make a fire
You should start doing this by collecting fire-starting materials, and they need to be dry. Adding substantial content like small twigs and branches is helpful to make the fire. Use a pocket knife if the twigs have some damp areas. Also, do not cut off any branch and twig for making your fire. It would just be deteriorating the environment. You can pick up twigs, branches and also, fallen leaves for this purpose. Carry a matchbox and a lighter along with you.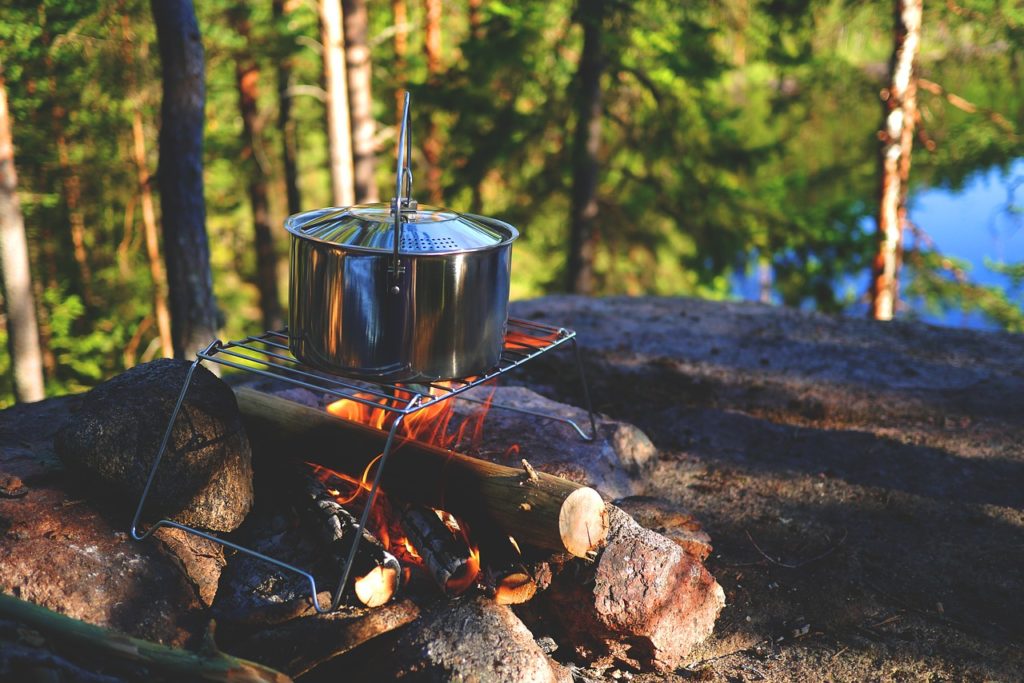 Another method of starting the fire is making a hole in the ground and light it after putting the material into it. After keeping yourself warm for a while, it is also vital that you put out the fire. Otherwise, it can also result in a big fire. For putting out the fire, do not throw water at once. Sprinkling water over it slowly is a better option. Check the ashes also with your hand to confirm that there is no burning residue. Remove the ashes afterwards.
Best camp places in the world
Ten mountains at Sahale Glacier camp of Washington in the USA is a fantastic treat for camp lovers. The vast mountains are behind you, and a beautiful view of North Cascades emerges in front of you.
Tree camping in Waldseilgarten, Germany offers its guests an adventurous night. People need to spend their night hanging from the treetops or within a hand-built igloo.
Eco-friendly camp in Patagonia, Chile provides a home in the greenery around and also unique geodesic dome stay.
So, what are you waiting for nature-lovers? Carry your essentials, learn how to make a campfire and get some adventure stories coming.